The Hamptons Are For Anyone
This guest post was written by Kathryn Alexandria.
When I first moved to New York City at 19, I had no idea what the Hamptons were. I thought they couldn't possibly be an extension of Long Island, but rather the lands of a distant beach club that only admitted royalty, successful artistic types, and those with the last name Kardashian. While I wasn't exactly wrong about some of the people that I would come across in the Hamptons, I quickly learned how possible it is for those of normal status (me) to make their way in.
As the summer heat crept up toward the end of June, I noticed that fewer people were swarming the streets on Manhattan on the weekends. "Either they're melting or evacuating," I thought to myself, and shortly thereafter I got my answer.
A new friend of mine said that he was having friends to his family's home in the Hamptons for the 4th of July, an invitation that I eagerly jumped on—and perhaps too eagerly, seeing as how I showed up to the house before he and the rest of our group did. His older brother opened the door with a puzzled look on his face, but the awkwardness dissipated in direct correlation to the wine we consumed while waiting on my friend to arrive. We had a lovely, quaint 4th of July party at their home in East Hampton, that was coincidentally situated next to P. Diddy's. The breeze made me feel like I was worlds away from the heavy concrete jungle heat, and the combination of the greenery and carefree manner everyone seemed to portray carried my mind back to youthful days at summer camp. This is the magic of the Hamptons, and it's what keeps me coming back.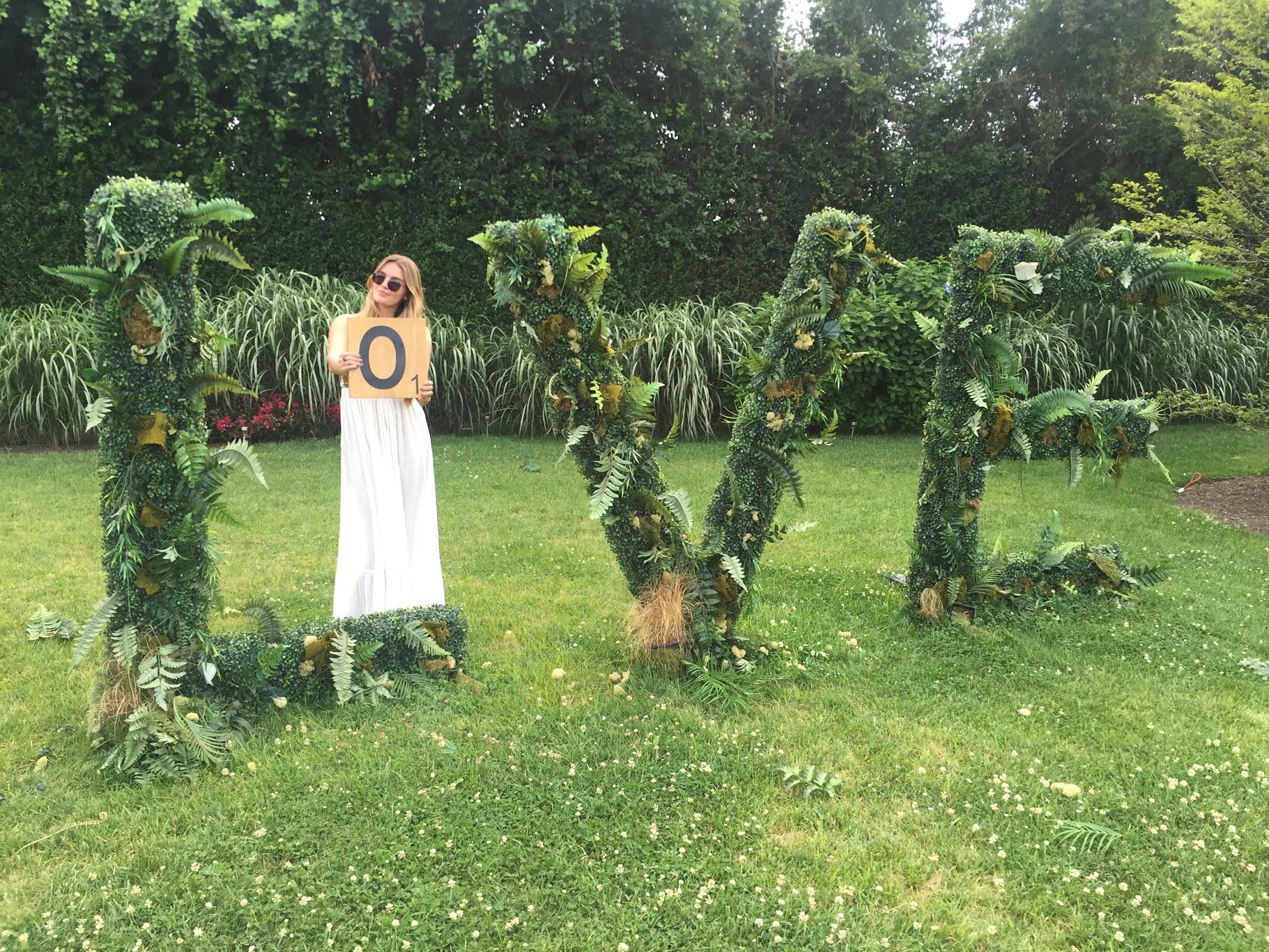 Traveling to The Hamptons
Getting there is not as difficult as you think; from Manhattan you can choose between a $21 train ride (though a seat isn't guaranteed, especially during peak hours), a $30 ride on a fancy bus, or the $600 helicopter ride, which my budget has never quite agreed with. I think you get the best return on investment if you drive or rent a car—since Ubers and cabs are extremely pricey out there, having your own vehicle to transfer you from Hamptons escapade A to Hamptons escapade B can save you a lot of money, money that you could be spending on rosé.
Hamptons Must-Eats
The Hamptons has something for everyone. There are the fancy restaurants such as 75 Main, Jue Lan Club, and The American Hotel; and then there are the beachy brunch staples that are commonly featured on New York food Instagram accounts, such as Lobster Roll and The Golden Pear. If you're a fan of Mexican, check out Estia's Little Kitchen. If seafood is your thing, you absolutely can not skip out on Bostwick's Chowder House.
Where to Party
Daytime and Early Evening
If you're looking to strictly day-rage, then Gurney's in Montauk is the place for this—beach cabanas are somewhat reasonable, as long as you don't wait until the last minute to book. For the record, I've never had a bad time during a weekend at Gurney's. My favourite spots where you can eat, drink, and dance as day becomes night is The Surf Lodge in Montauk and Sunset Beach on Shelter Island. Anyone can attend, but it's even more important to make reservations in advance at these two hotspots. On-trend sunglasses aren't required, but they are HIGHLY recommended. Live performances at Surf Lodge this summer included St. Lucia, Chromeo, and Bob Moses. The Montauk locals threw a fit and shut down the live music for a bit, but it seems that Surf Lodge has won the battle and bands are back for good. Not that anyone would have stopped going to Surf Lodge anyway…
Nighttime and After-hours
The clubs in the Hamptons are fun, and since they're only open on summer weekends, they make sure to have notable acts each night. Performances I've seen in Hampton's nightclubs include Travis Scott, Joe Jonas, Fetty Wap, The Chainsmokers, and so on. The club owners and titles change each year, but the venues and their vibes remain the same. If you're looking for a big club experience, that's something you're guaranteed at any of these nightclubs.
If you don't have a reservation or aren't looking to shell out a hefty amount on food and drinks, more relaxed bars such as Ruschmeyer's, Moby's, and Talkhouse are the move. Each of these bars has a similar feel—like that of a glorified frat party. When I first started going to the Hamptons, these were the places that either no one had heard of, or never had a line. With Montauk and Amagansett becoming the hotspots for today's 20-somethings, this is no longer the case.
While it's fun to visit these religiously geo-tagged venues and keep up with those who love to see and be seen, my favourite part of the Hamptons will always be the house parties. Whether it's a family's estate or something you and your friends pooled your money together and Airbnb'd for the weekend, there is nothing like drinking beers with your friends and grilling on a patio decorated with string lights. This is truly the summer-camp-for-adults aesthetic and the true essence of the Hamptons.
Guest blogger: Kathryn has lived in New York City for a few years now, where she works as the Associate Director of a startup that focuses on legal recruiting in the VC and tech space. She's of Ukrainian descent and was born and raised in Florida, USA. Kathryn has an immense passion for travelling and hopes to become a full-time travel writer one day. Visit her blog at Kat K Travels or follow her adventures on Instagram.
Showaround: Thank you, Kathryn, for being our guest blogger!