Showaround Locals in Berlin: Meet Anna-Mari
Background: I moved from Moscow to Berlin years ago, so now I can firmly say that I am as much Berliner as I am Russian. There are so many things I love about the city: its notorious history, worldly cuisine as well as modern art and cultural events galore. To top all this, Berlin welcomes anyone and everyone—the city accepts people from all walks of life no matter where you are from.
It's easy to find your place here due to the common liberal mindset and the freedom to express oneself. Perhaps that's one of the main reasons why so many expats call Berlin home, and so do I.
Showaround: Why did you decide to become a Showaround Local?
Anna-Mari: I'm a keen traveller myself, so the concept spoke to me immediately. Even though I'm still in my 20s, I was lucky enough to visit almost every continent, including some fantastic places like Singapore, Japan and the Maldives.
Wherever I travelled, I repeatedly caught myself thinking that it'd be great to meet up with locals who could introduce me to local life and as a result, I'd have a real understanding of a place. In combination with my love for travelling and discovering Berlin, naturally, I've decided to become a local and share all this appreciation and the reasons why I love the city with visitors.
Showaround: Name three super local things to do in the city?
Anna-Mari: The kebab is one of the most popular fast foods among Berliners. And trying one has become part of the ritual for many visitors. Berlin also caters to the other side of the spectrum—it's a vegan's haven with plenty of cafés and restaurants specializing in this type of cuisine. Due to the vegan movement, you can even find places serving Gemüse Kabab, which is a vegetarian kebab.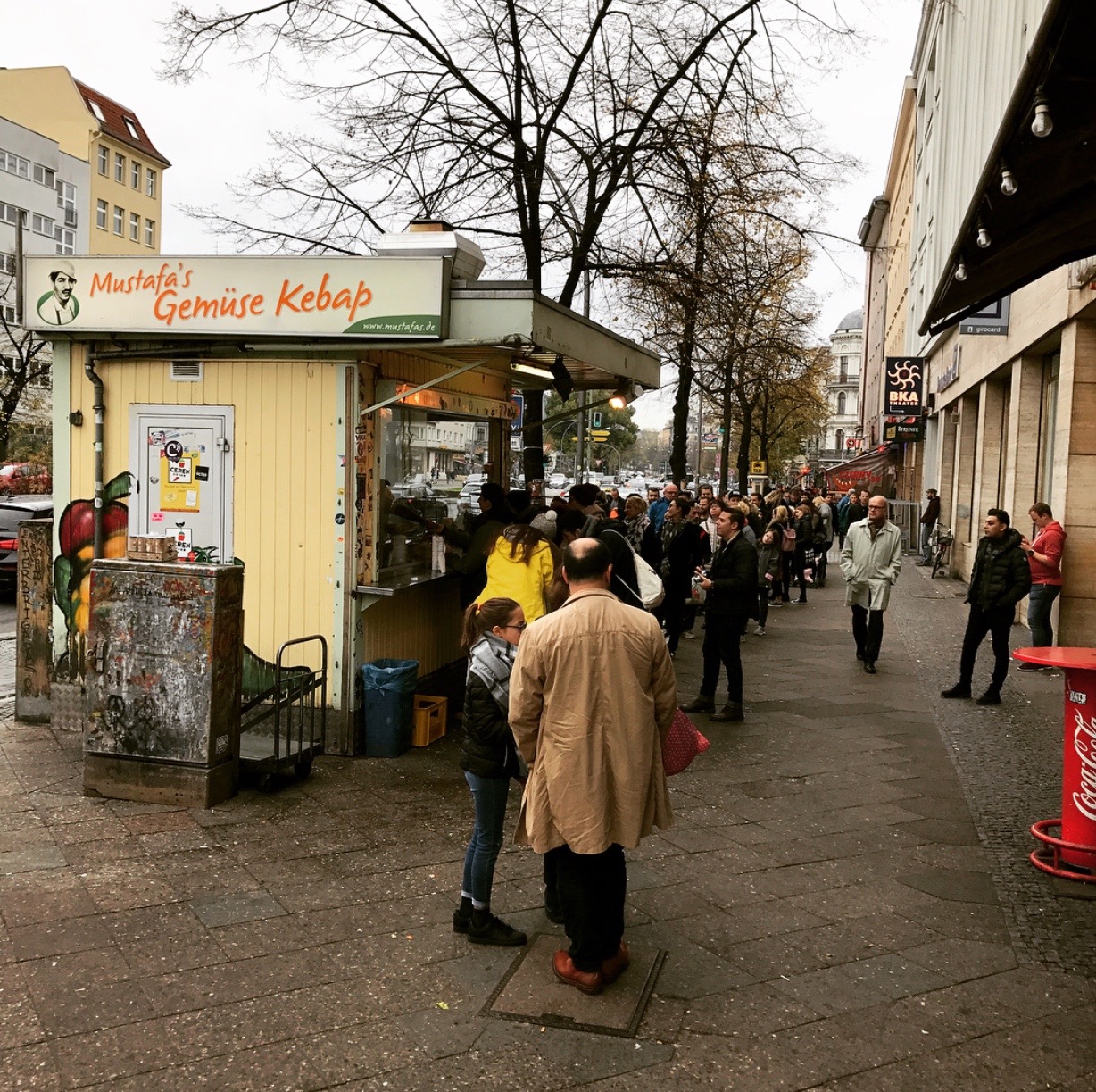 Mustafa's Gemüse Kebap is renowned for its kebabs, serving what many claim are the best kebabs in the entire city. So whenever you go there, you'll spot from far away a long queue of people waiting to be served the legendary kebab. Believe me, it's worth the wait!
Another local thing to do is to visit markets during the weekend, and in particular, flea and organic food markets. Mauerpark is the largest second-hand market brimming with antiques and vintage items; a true must-visit for die-hard collectors!
Reflecting the staggering variety of Berlin's population, the city offers markets that cater to prevalent ethnic tastes. My absolute favourite one is Markthalle Neun, situated in Kreuzberg. The market is a paradise for health and eco-conscious buyers as it offers a wide variety of local produce, and delicious vegetarian food selection, from black bean burgers to sweets made out of soy milk.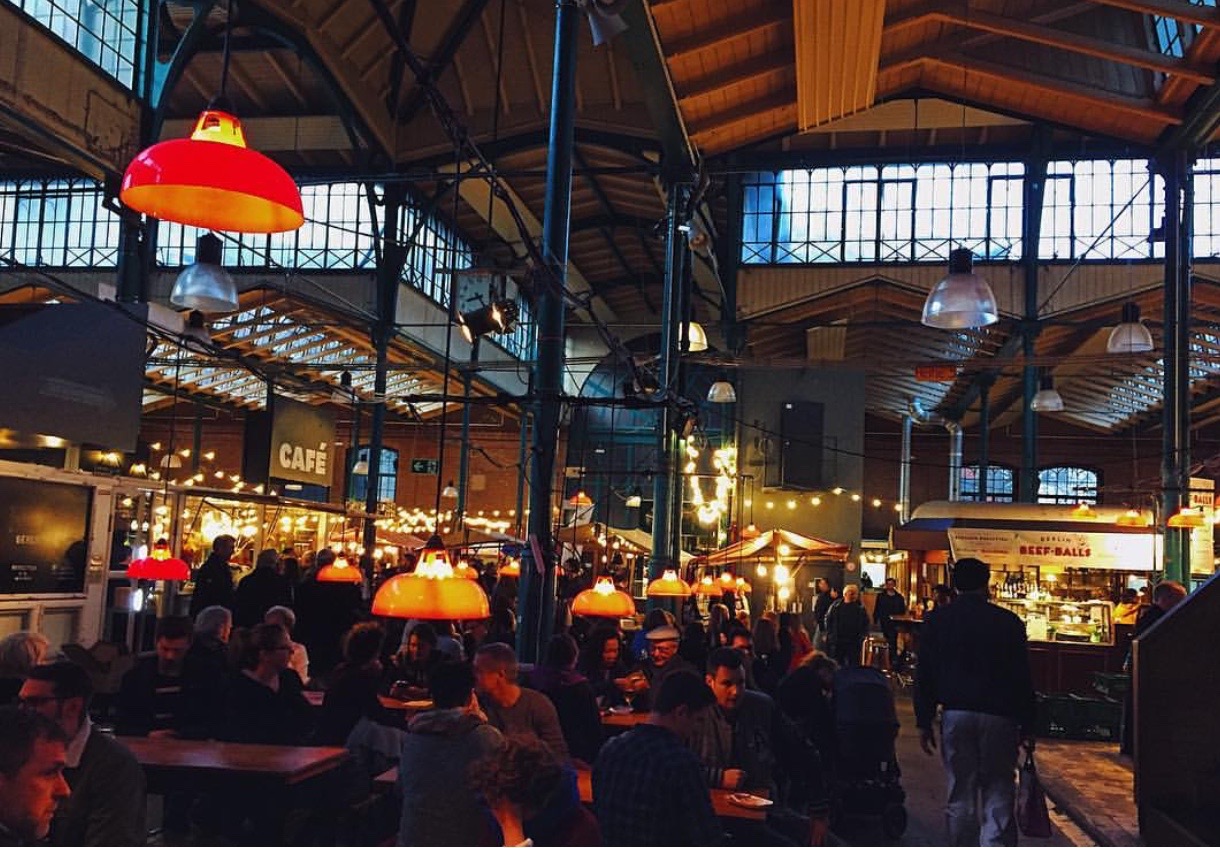 Thirdly, during the summer time, you'll rarely see anyone on the streets because people here are communal and tend to spend time in the parks together. In Berlin, most of the time you're only a few blocks away from a green area of some kind.
One of these green spaces is conveniently located right behind my house, and it is the one I visit the most often. Whether it's a barbecue get together, an outdoor cinema, or simply sunbathing and reading a book, you can do it all at any park in the city.
Showaround: Favourite restaurant?
Anna-Mari: Berliners are spoilt for choice when it comes to restaurants and cafés. My all time favourite one is Santa Maria, which is a cosy Mexican eatery situated on a lively street in the heart of Kreuzberg. It offers terrific food (the hand-made tortillas are just sublime!), friendly service and a pleasant ambience. Santa Maria never fails to deliver.
Showaround: Best place for a drink?
Anna-Mari: If you've been to Berlin, you know that that the best places are hidden and tucked away. I bet you won't find the trendiest spots in any hardcover guidebook. One of the spots I'm talking about is Bar Tausend located below the railway tracks and behind an imposing steel door. Almost every night of the week the bar hosts live or electronic music events. Most importantly, Bar Tausend serves the best Moscow mule cocktails in town!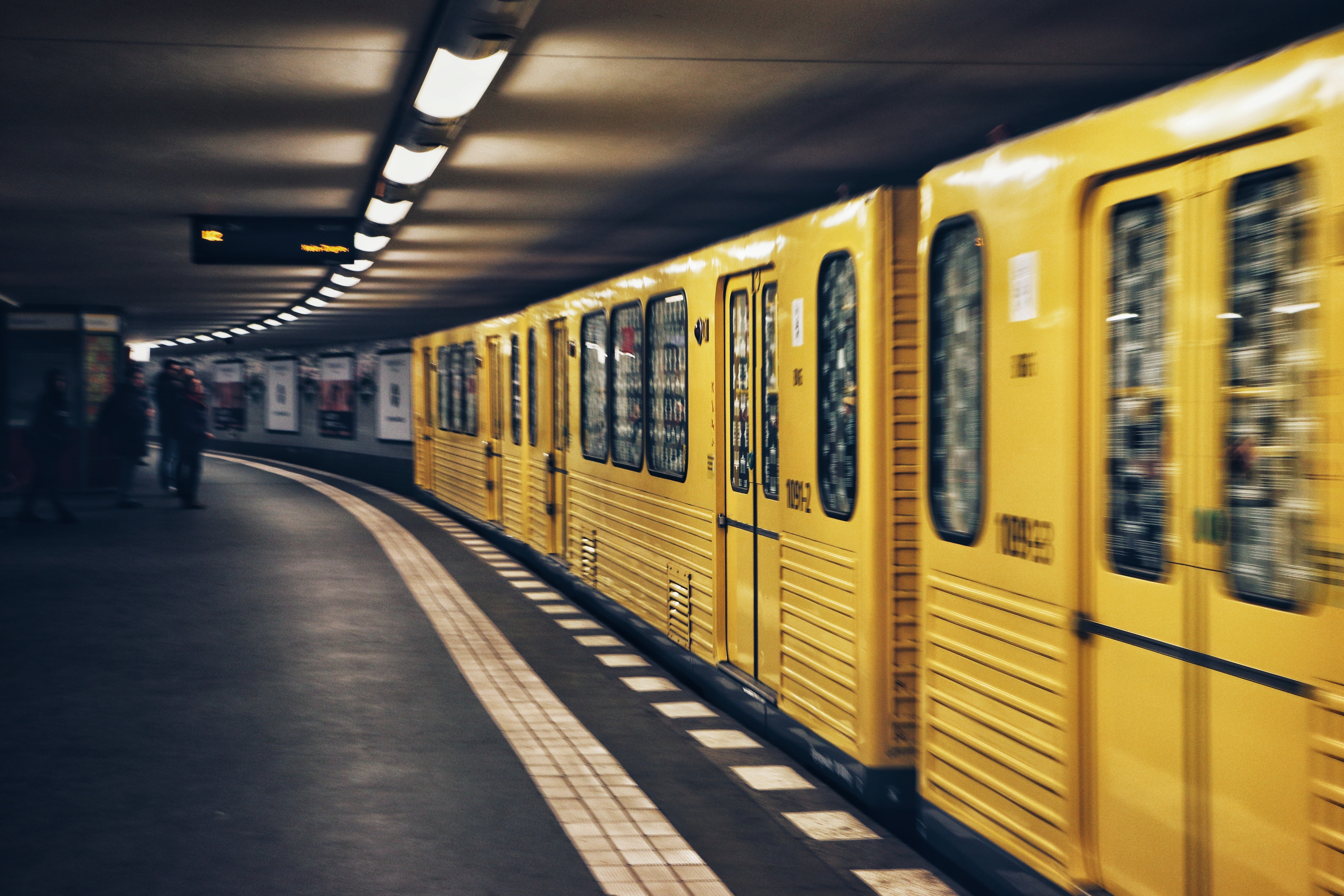 Showaround: What about the nightlife?
Anna-Mari: Underground clubs are typically based in abandoned buildings like power plants. Berghain is famous not only in Germany but worldwide too, it's the temple of techno with the best sound system you can get. The club is open non-stop from Friday evening to Monday morning. Bear in mind though that the entry policy is very strict, so avoid going in large groups, and it's advisable to wear something discrete and black, so you're more likely to get in.
Showaround: How would you describe the local people of Berlin?
Anna-Mari: Deep inside, every Berliner is a rebel to some extent. Berliners don't care how you look, and they will treat you with the same indifference no matter what you wear or what religion you belong to. As I mentioned previously, people here are very eco-oriented and follow green trends in pretty much every part of their lives. My final tip? If you want to befriend locals, you need to be tolerant and open-minded because when I say that freedom is praised in Berlin, it's not an understatement.
Showaround: Thank you Anna-Mari for your answers!