Saskatoon Insider: Exploring the Paris of the Prairies
This guest post was written by Ashlyn George
The prairie provinces in Canada are often overlooked when considering Canadian travel destinations, particularly when compared to hub cities like Montreal, Vancouver and Toronto. But that's exactly why you need to visit. Rooted in the open landscape of rolling fields of wheat, canola and flax are booming metropolises and the fastest growing cities in Canada since 2013.
In particular, Saskatoon, Saskatchewan - or the Paris of the Prairies as it's often called - is the third fastest growing as well as the youngest city in the country. This means the opportunities to explore the city are expanding just as quickly as its population.
I realized few people explore the city they live in when I spent a year as the official travel blogger for the province. I was surprised at the number of places and activities I knew very little about; I discovered as many authentic experiences in the 651, 900 square kilometres of Saskatchewan's borders as I did traveling 43 countries on 6 continents. The best part of local travel is the opportunity to support local businesses.
History
Ride the riverboat to explore the Saskatchewan River's dramatic history
I was excited to hop on board the Prairie Lily to travel between the shores of the South Saskatchewan River which bisects the City of Bridges. Expecting a tour of scenery and history, I was quite surprised to learn about the greatest nautical disaster to occur within the province. In 1908, a luxury paddle steamer called the SS City of Medicine Hat sunk after crashing into the southern-most pier of the Traffic Bridge. Thankfully everyone involved in the accident was unharmed.
Go back in time at the Western Development Museum
I grew up on a grain farm but have acceded to the accessible amenities of the urban world for the last decade. Which is why I like to get back to my roots by exploring the Western Development Museum. The size of a quarter section of land (65 hectares), it's ritual for locals to visit the WDM as youth and then later in life with their own children. But what isn't as commonly known is that this museum houses 80,000 artifacts and has the largest farm machinery collection in Canada - a testament to the agriculture heritage of the Saskatchewan people.
Activities
Drift over Saskatoon's skyline in a hot air balloon
With famous hot air ballooning locations on my bucket list like Cappadocia in Turkey and Bagan in Myanmar, I thought I would try a test ride in Saskatoon first. It's a peaceful experience to slowly float above the city at sunrise with the golden hour sunshine glinting off the downtown core.
Segway ride along the Meewasin Valley Trails
I generally experience the riverbank in Saskatoon like most people: by walking, biking and rollerblading the pathways. But now there's a new ride in town to enjoy the more than 60 kilometres of the Meewasin Valley trails. Eco Glide Adventures combines history lessons with personal transporters to cruise along the pathways. If you're like me, you'll be spinning circles on the ninebot once you've discovered how easy they are to operate and ride.
Food
Saskatoon is a foodie mecca having more restaurants per capita than any other city in Canada. For three unique experiences, try these local digs:
Bus Stop Refreshments
Both a hot dog stand and an ice cream parlour housed in an antique double-decker bus, Bus Stop Refreshments uses the advantage of its downtown riverbank park location to attract its loyal customers. Open seasonally for summer, I couldn't say no to trying my very first Soon-to-be-World-Famous River Bank Frank with all the toppings.
Baba's Homestyle Perogies
I used to take a container of half a dozen perogies (potato, meat or berry filled dumplings) to university with me every morning - despite some odd (or perhaps jealous) looks from classmates. Staying true to the region's Mennonite and Ukrainian heritage is Baba's Homestyle Perogies. With 7 different types to choose from, Baba's uniquely serves meals in the way of a perogy drive-thru window. They make all their perogies by hand, pinching up to 8000 a day and almost 3000 cabbage rolls. If 2 million perogies a year isn't happiness, I really don't know what is!
Little Bird Patisserie & Café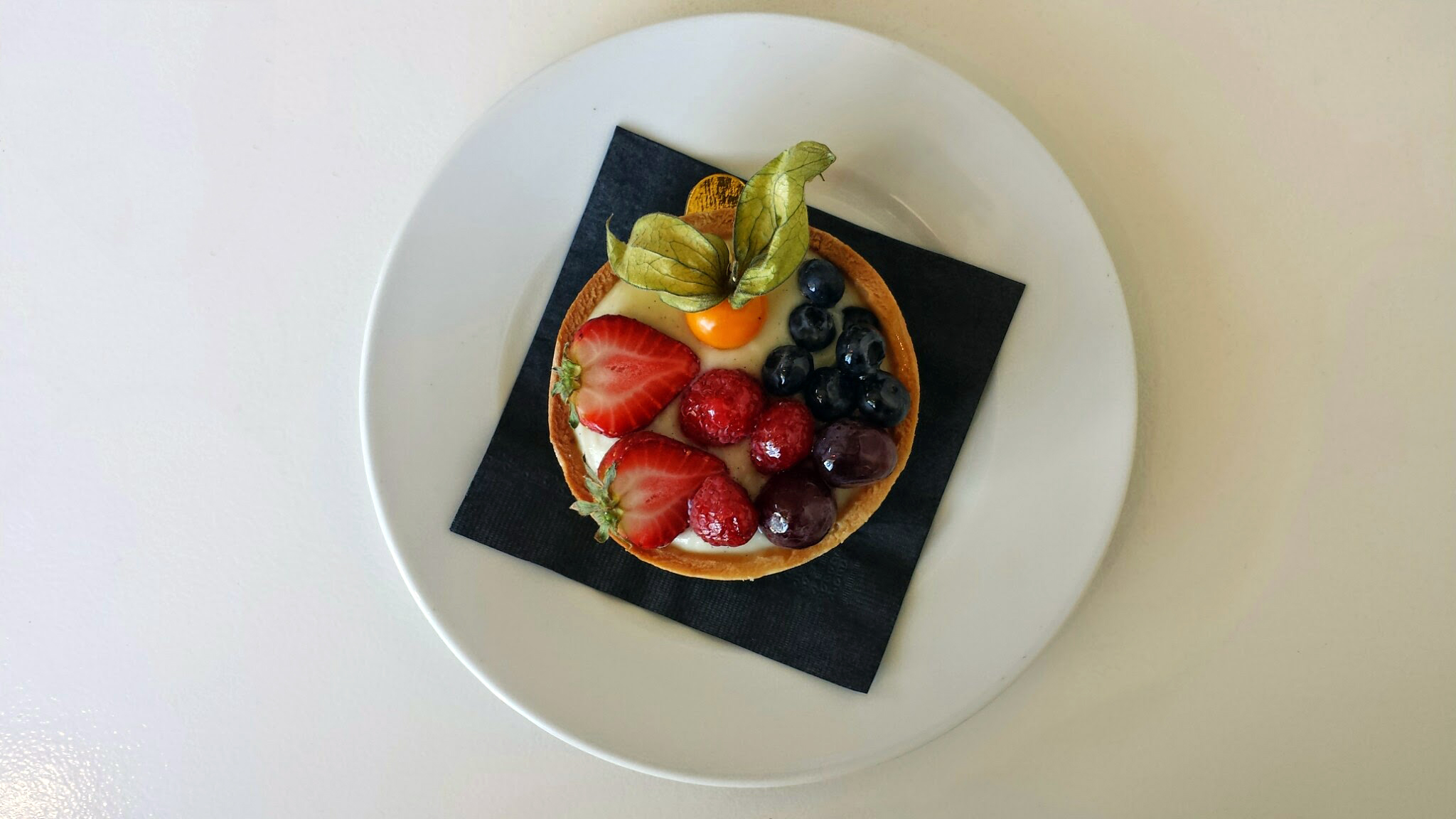 Located in the 103 year-old Adilman building in the up-and-coming Riversdale neighbourhood, owners Kim and Tasha, with their team of 15 employees, make some of the best pastries in the city (my favourite are their fruit tarts) at Little Bird Patisserie & Café. Since opening in December of 2013, Kim has carefully crafted more than 100,000 French macarons, piping each individual half shell by hand.
Taking the time to visit Saskatoon, you'll quickly realize the city offers a culturally diverse range of cuisine, adventure and history worth spending a few days to explore.
Guest blogger: With opportunities like flying in military jets with the Canadian Air Force to driving her own dog sled team, no adventure is too crazy for travel writer and adventurer Ashlyn George, a supposed-to-be high school teacher. You can follow her adventures at The Lost Girl's Guide to Finding the World.
Showaround: Thank you, Ashlyn, for being our guest blogger!