Hop on a Ferry and Explore Istanbul with Ayse
It's been a while since we last posted a video from one of our Showaround city tours, and visiting Istanbul has been in our plans for as long as we can recall. We've always wanted to see the city's oldest Bazaars – their most recognisable cultural gems, explore the maze-like streets, mosques and Ottoman architecture, and even then, it's still only a momentary glimpse of what Istanbul has to offer.
Turkey's most populous city is a vibrant and iconic metropolis, with hundreds of years of eventful history and a connection to both Europe and Asia. For outsiders, it can seem intense, noisy and chaotic, so you might find the idea of 'getting lost' and simply wandering about quite challenging – a good place to start for a true Istanbul experience is to have a local person show you around.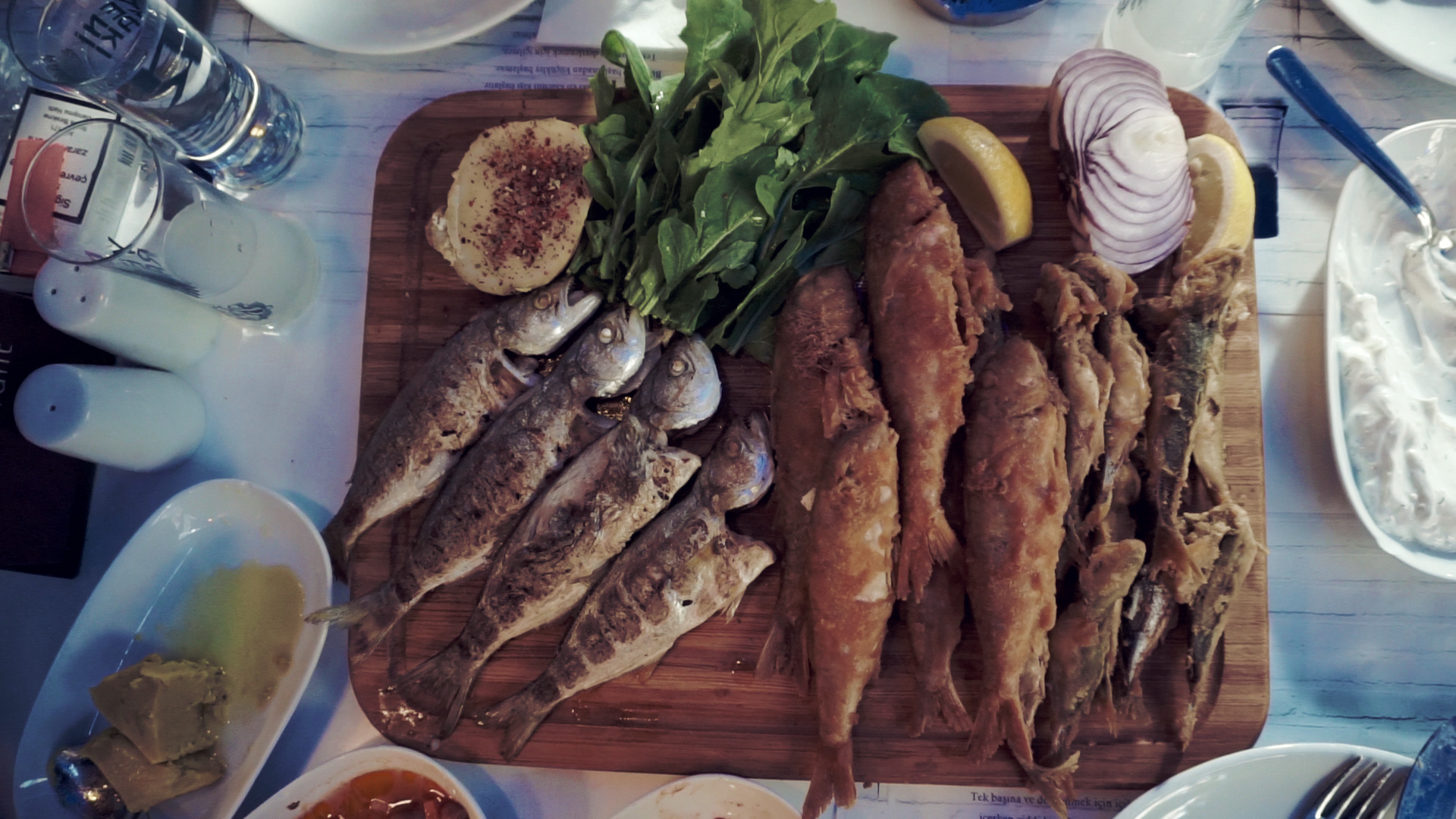 Showaround Local Ayse, a graphic designer, and a history and art enthusiast, showed us her favourite places in Istanbul, as well as taking us on a ferry boat ride, where we had a delicious fish and seafood meal accompanied by Raki – a famous local liquor.
One thing you'll realise very quickly about the local culture is that Turkish people love to socialise, but one thing they love more than socialising is food, so ideally it's best to combine them both.
What's our advice? In Istanbul you shouldn't rush to see all the touristy places, but instead, you should let the city dictate the pace.