Get to Know Showaround Locals in the Isle of Anglesey: Meet Sarah
Background: Sarah is a travel blogger who runs her blog The Wandering Welshie. She grew up in Wales, on the Isle of Anglesey, and is a fluent Welsh speaker. She's also a law and French graduate from the University of Sheffield. Sarah is soon to begin teacher training in Cardiff, after taking a little 6-month jaunt around Asia! When she's not travelling the world and blogging, Sarah enjoys exploring her hometown with her mum, which includes lots of stops for coffee and cake of course. She's lived in Yorkshire, and in the South of France, but her heart lies in her hometown where there are beautiful beaches and sunsets galore.
Showaround: Why did you decide to become a Showaround Local?
Sarah: It's always hard to find unique things to see and do when you visit a new place, and it's really nice to be able to have someone who just knows and can do all the preparation for you. I've previously lived in Sheffield, Yorkshire, and Bordeaux in the South of France, and I loved showing people around my favourite places (usually coffee shops). Although Wales as a country can be overlooked, it has a lot to offer visitors looking for somewhere a bit more authentic and local. It's heaven for landscape photographers with its beautiful beaches, stormy skies, and the gorgeous scenery.
Showaround: Name three super local things to do in the city?
Sarah: 1. Count the steps down to South Stack Lighthouse. It's one of the best chances to get some amazing photos of the sea. An ideal time to visit the lighthouse is at sunset. If you're there at the right time, you may be able to catch sight of some of the Puffins that nest in the cliffs.
2. Anglesey is an island surrounded by 125 miles of coastline. You have 27 beaches to choose from for a stroll or maybe even a swim (weather permitting, it is Wales!). One of the beaches is home to the legend of Santes Dwynwen, the Welsh St Valentine. On the beach, there's a small church that you can only reach when the tide is out. Be careful you don't get stranded, it happens!
3. Have a day out in the colourful seaside town of Beaumaris and go crabbing on the pier filled with locals and tourists on sunny days. Afterwards, grab something sweet from Red Boat Gelato or fill up with a huge portion of Fish & Chips.
Showaround: Favourite restaurant?
Sarah: One of the best local restaurants on Anglesey is Dylan's. They use local food and have won tons of awards. They've been so successful that they've decided to open more restaurants in Wales and have started producing products under their own brand. They focus on fresh seafood and bake their own bread on a daily basis. They also offer delicious pizzas, burgers and yummy desserts. Also, my brother is a chef there!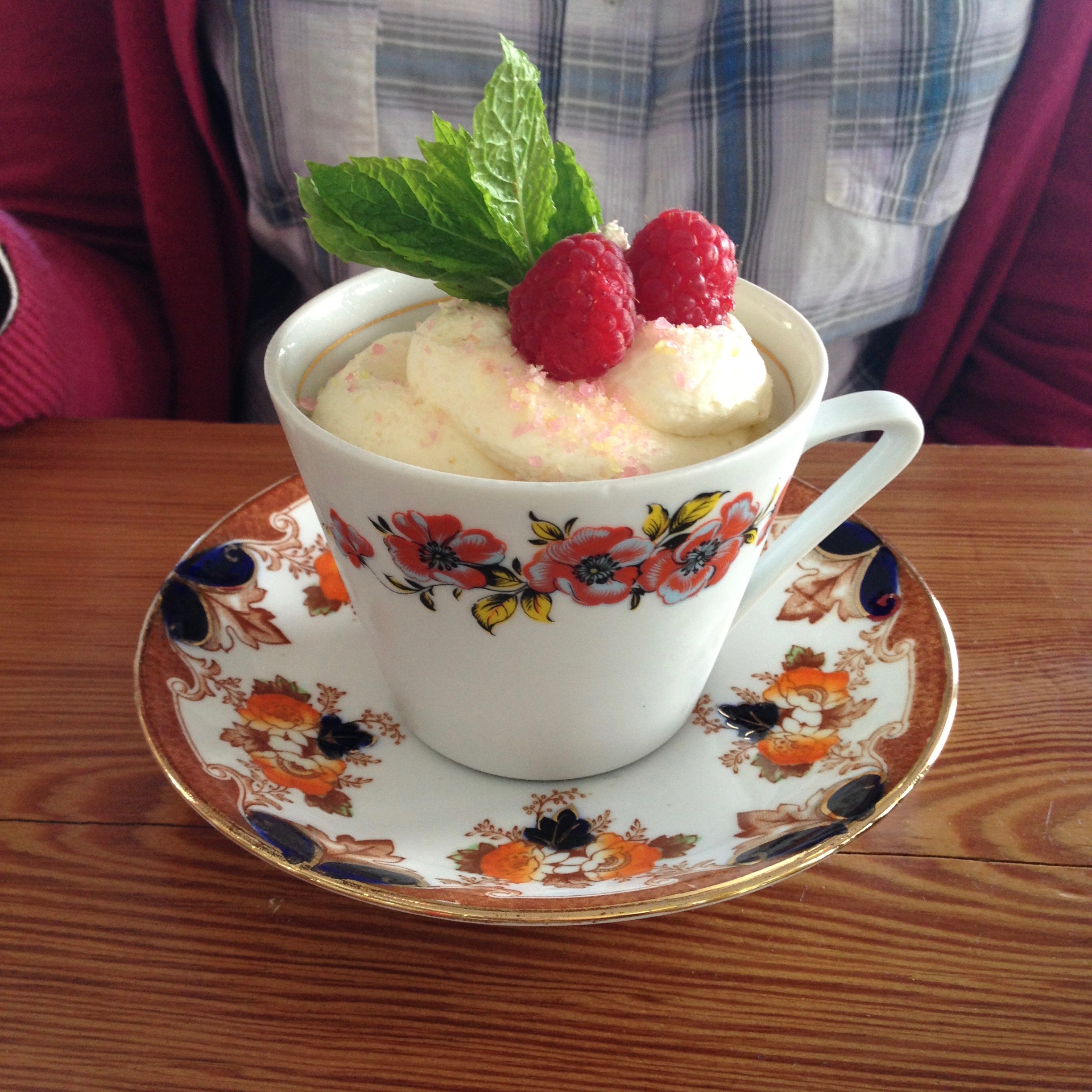 Showaround: Best place for a drink?
Sarah: My favourite spot to have a drink by the sea is in Red Wharf Bay at the Ship Inn. It's a historic pub which overlooks the bay that used to be a port. They serve ales, wine and 48 varieties of whiskey! There's a lot of character and history here, and you can get a chance to chat with the locals who'll be happy to tell you more about the area.
Showaround: What about the nightlife?
Sarah: Not many people come to Anglesey for the nightlife. A night out in Anglesey, particularly Holyhead, is a mainly local affair with a couple of travellers from the ferry to Dublin. But if you're up for it, you can hit the lively pubs in Holyhead town and even brave a visit to one of the cringiest clubs in Wales, lovingly nicknamed 'The Pit' by locals.
Showaround: How would you describe the local people of the Isle of Anglesey?
Sarah: Lively but friendly. There's definitely a small town feel which some people may find a little intimidating. But once you start talking, people will not let you leave until they have told you everything about their day-to-day lives.
Showaround: Thank you Sarah for your answers!