Detroit: the City that Never Stops
A lot of people think that city tours are only a thing in popular destinations, like Paris, London, or New York. But that's not necessarily the case, at least not with what Showaround stands for—everyone has a story to tell about the city they live in, as well as their own unique perspective on it. This is one of the reasons why during our trips across the United States, we felt naturally drawn to Detroit.
Detroit has been through a lot; the city is in the process of healing after the municipal bankruptcy, a drastic decline in population, and losing its dominance in the global auto industry. In the media, Detroit was portrayed as a crime, drug, and poverty-ridden area full of abandoned houses—but that's now an old image of Detroit. This metropolis still doesn't stand on its own two feet yet, but it's slowly and surely getting there.
These days Detroit is undergoing positive changes – the city is gradually building itself back up again. Both the hard work of local communities, together with substantial investments, have paid off and now some people say that the Motor City is in a state of rebirth and revitalisation. Great artists, designers and tech workers are among the types of people the city attracts. They see it as a new opportunity with an affordable start, which would not necessarily be possible in other American metropolises.
But for most residents, in particular, those who have stayed through thick and thin, Detroit is much more than just a place where you can purchase low-priced real estate. For them, Detroit is filled with hope, a strong sense of community deeply rooted in perseverance, and lots of vibrant urban energy. We had the pleasure of meeting some of these impassioned locals, a couple of Detroiters called Lisa and Bill, who both love Detroit's history and love to share it with other people.
In today's video, we see Lisa and Bill's favourite parts of the city, as well as some hidden gems. The tour starts at the Guardian Building, a 40-floor skyscraper and prominent piece of classic Art Deco architecture with a timeless brick exterior. After, we admire the Penobscot Building, an office tower which is also another fine example of Detroit's Art Deco architecture with a beautiful structure both inside and out, complete with museum-quality ornaments—'It's kind of the Empire State Building of Detroit', says Bill.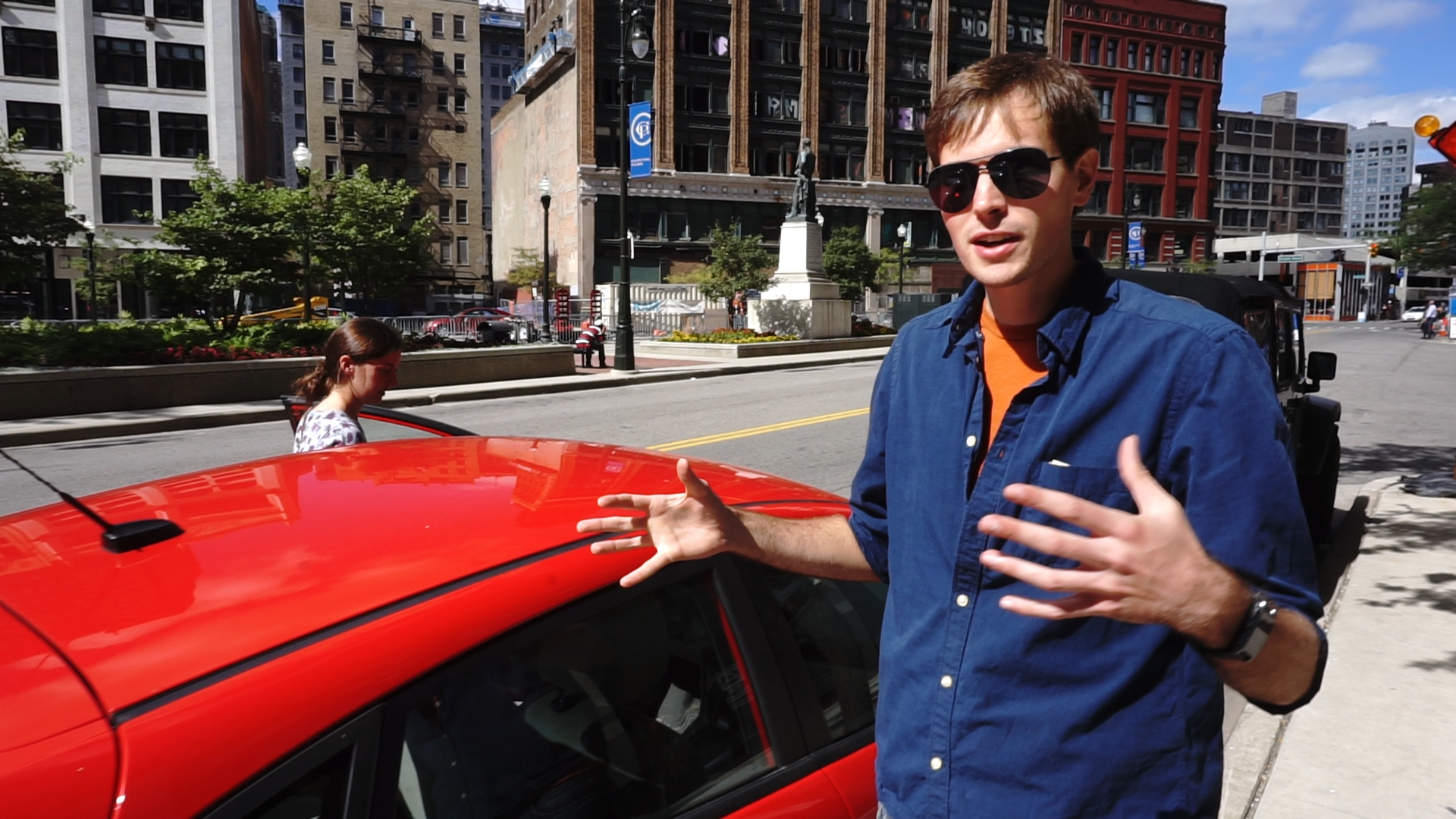 After exploring the bustling district of the Downtown area, we go to see some of the lesser known central areas of the city. Along the way we visit the historic Brush Park mansions, where one of the houses is actually the reason why Lisa decided to become an architect; we stop by Cass Corridor, an area that had a bad reputation before, but which is now going through a redevelopment phase; and then we go on to see the Eastern Market, an open-air marketplace that has been operating for over 150 years and is the oldest, continuously running market in the United States.
For lovers of vintage and second-hand bits and pieces, we visit a vintage shop called Antiques, where time seems to vanish as you look through piles of old, high-quality wonders. After, we stop at Dequindre Cut, a former railroad line which is now a pedestrian greenway link decorated with graffiti masterpieces that connects Riverfront and Eastern Market to other parts of the city.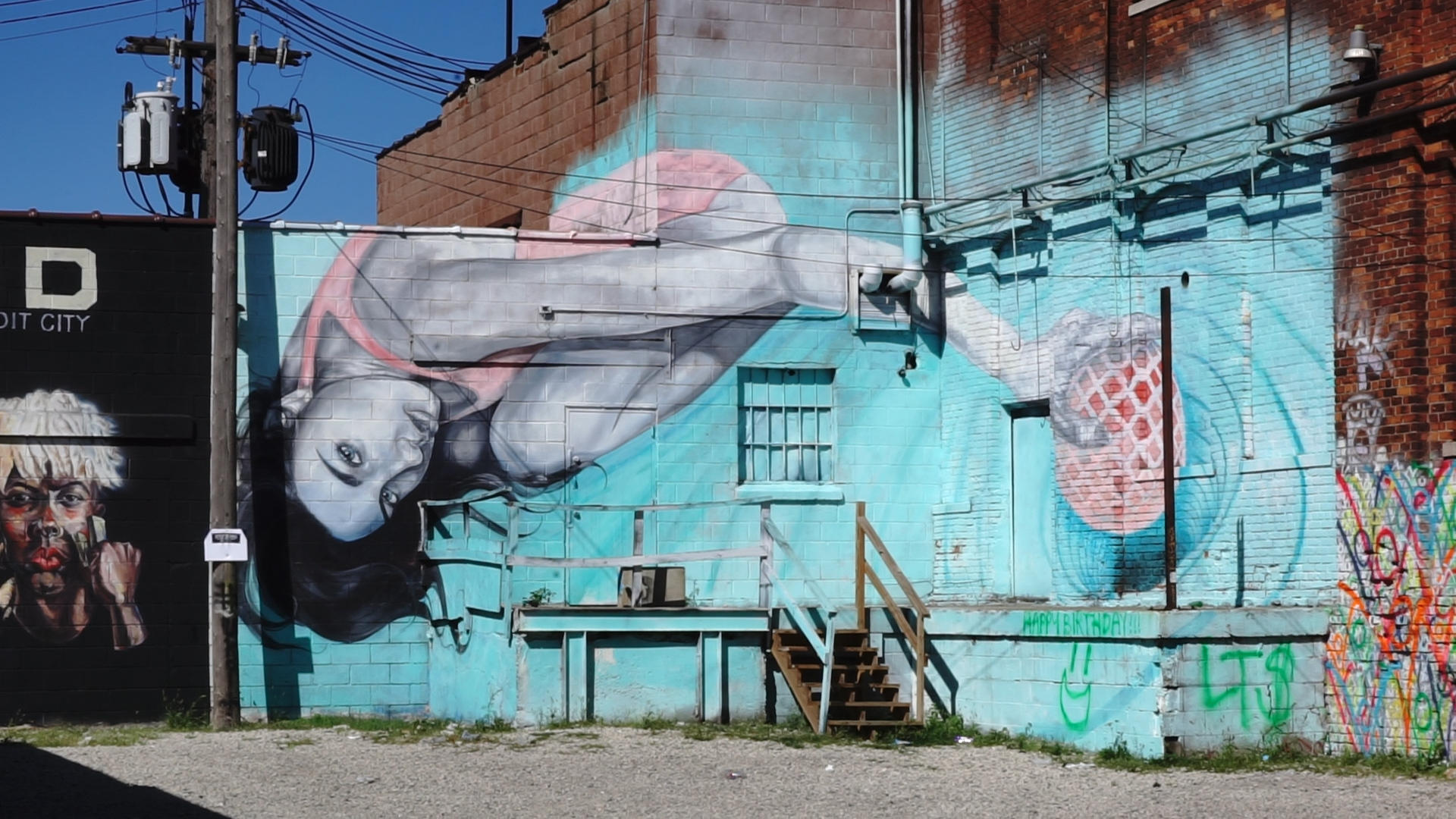 And, of course, no trip to Detroit would be complete without understanding its unofficial motto – 'Nothing Stops Detroit.' Bill's words sum up the meaning of it best: 'It does speak to the spirit of Detroit. Like I said, you see a lot of change in the city, but nothing stopped it, you know. The city didn't leave, it was always here, and people were continuing to make it what it is. It has seen some bad times, but that slogan. I mean, I think it speaks of Detroit pretty well.'