This guest post was written by Sam Wood.
So you've heard of London, Brighton, York and Edinburgh, but there's a seriously cool city you're missing on any trip to the UK if you only visit those, and that's Glasgow. This formerly industrial and relatively poor city in western Scotland that extends along the mouth of the River Clyde has recently transformed itself into a cutting edge city of design, art and innovation. Don't miss the chance to visit and check out some of the best that Glasgow has to offer. Here are some of our favourites places to eat, art spaces and cafes to check out.
Food
The food scene in Glasgow has exploded in recent years with a wide variety of innovative eateries popping up all over the city. It can be hard to know where to eat given all the fantastic choices, especially if you're visiting for just a weekend, so here are three of our top three picks.
Best fine dining: Saramago
Inside the Centre for Contemporary Art, this well designed and bustling restaurant has a lengthy menu and offers several tapas style dishes for sharing as well as larger main dishes from Scottish favourites to Mediterranean and Asian style meals. This is not a typical fine dining restaurant, as it still has a very laidback atmosphere, so there's no real need to dress up, unless you want to!
Best Vietnamese: The Hanoi Bike Shop
With street food style Vietnamese dishes, pho, homemade organic tofu dishes and a nice selection of beers and wines, the Hanoi Bike Shop is a great option for fairly priced but generous portions of delicious Vietnamese food in Glasgow.
Best vegan option: Soy Division
Situated a little out of the centre of town, but definitely worth the trip is this cute little cafe run by Debbie, perhaps the friendliest person in Glasgow! Debbie is passionate about animal rights and in opening her own restaurant, set out to create, from scratch, cruelty-free versions of her favourite Scottish comfort food. Don't miss the generous full Scottish breakfast or the decadent cakes.
Art
Glasgow has a reputation as a city of art. This is not surprising given its history of putting funding into the arts and producing several internationally acclaimed artists such as painter and photographer Jacqueline Donachie, sculptor Hannah Frank and architect David Hamilton. There are so many great places to see and experience art in Glasgow, as well as on many of the street, but here are a couple of the best established art galleries.
This relatively small but iconic museum, just a stone's throw from the equally well known George Square, is a must for any art lover's visit to Glasgow. The fusion of 18th and 20th century architecture on the inside is quite impressive and the gallery now consists of four gallery spaces with exhibitions from Scottish and international artists that change frequently. Just outside the entrance is the famous statue of Wellington with his traffic cone hat that has become a well recognised symbol of the city.
Playing host not only to art exhibitions, this space also puts on film nights, various workshops and spoken word events to encourage the local community to get involved in the arts. The space itself is also noteworthy for its futurist and minimalist design.
This design and art centre originally planned by local architect Ian Mackintosh as the headquarters for the Glasgow Herald newspaper is now home to several gallery spaces, all with free entry. Its top floor viewing platform is also a great place to get a panoramic glimpse of the city's skyline.
Coffee
Beyond the ubiquitous chain coffee shops that you'll find everywhere around the UK, there are several delightful cafes in Glasgow that serve high quality coffee to satisfy any addict. These are our favourites.
A family-friendly cafe and vegan restaurant, this cool place serves some excellent coffee with a selection of milks available. It also has its own attached independent record shop, where you can browse through the large and diverse selection of vinyls to find some old favourites or discover new obsessions.
A deli and cafe in the West End of Glasgow, this joint has excellent coffee and very comfortable seating, making it the perfect place to relax after some sightseeing around the city. They claim to be Glasgow's friendliest coffee shop, and we may have to agree!
Known not only for their great for coffee but also their affordable breakfast options, this cafe is as hip as can be. They take their coffee very seriously though, and offer an unparalleled range of speciality roasts only available in small batches, so grab them before they're gone.
Glasgow is definitely a city not to be missed if you're travelling to Scotland and are interested in art, design and good food. Come visit the Dear Green Place and prepare yourself to be surprised by what it has to offer!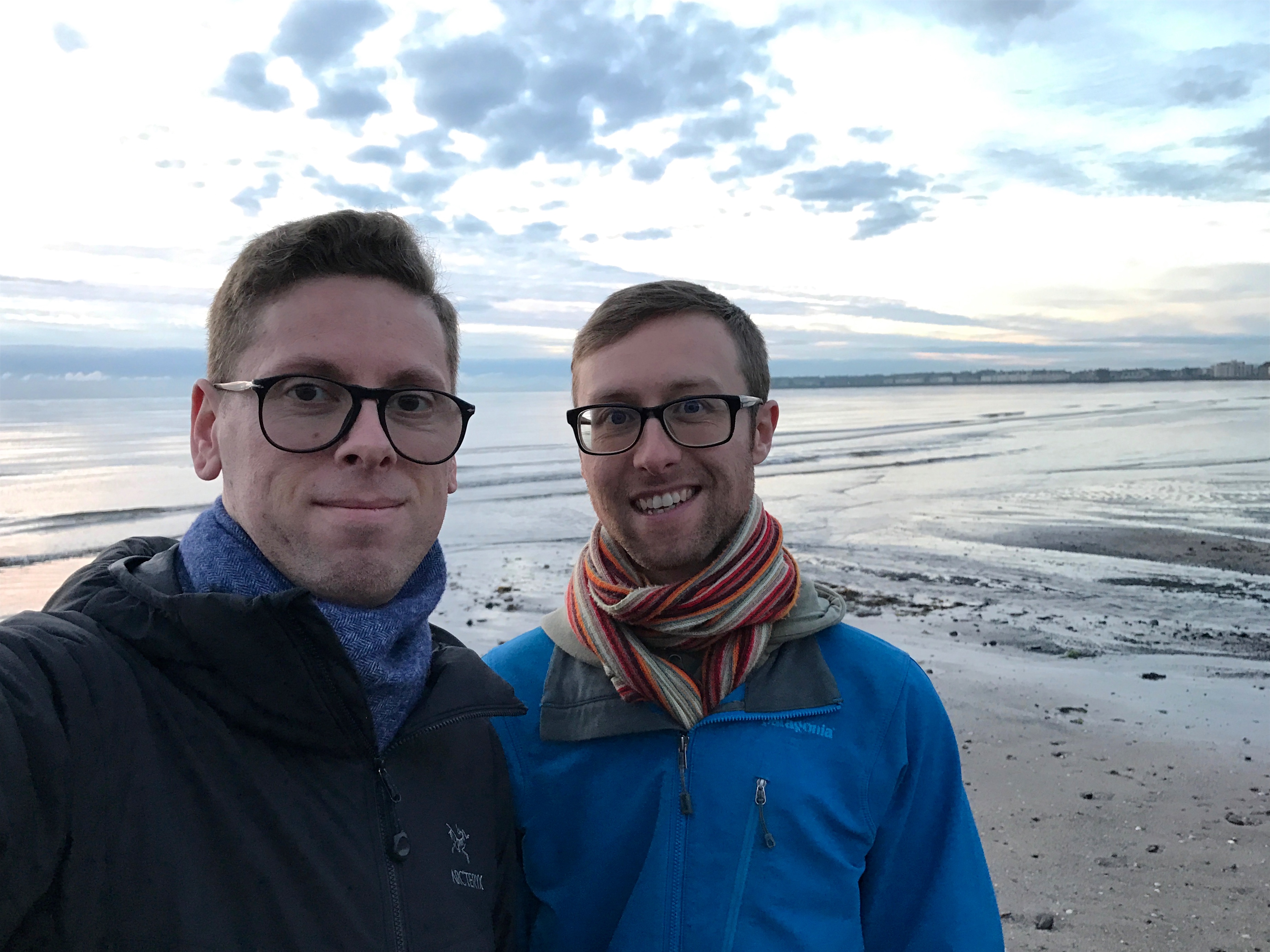 Guest Blogger: Sam is originally from London, living nomadically since 2010 teaching English as a foreign language, and is now based in Berlin. He's a wannabe minimalist and language geek, working and often traveling with his husband, Zab. On his blog, Indefinite Adventure, he chronicles their journey as two city boys looking for the best vegan food, street art, and most interesting things to do in any given destination.
Showaround: Thank you Sam for being our guest blogger!