7 Tips to Live Like a Local When You Travel
When travelling to a new destination, it can be difficult to avoid looking like a tourist.
Giveaway signs include; a garish selfie stick, a sweat-drenched bandana and a look of utter bewilderment. "Where am I?"
We've all been there.
But here's the thing, looking like a tourist can result in you missing out on a whole load of opportunities.
So if you want to fit in and make the most out of your trip, follow these 7 tips to live like a local when you travel.
1. Use public transport
It can be tempting to opt for a private transfer when you get off a long flight.
You're desperate to get to your accommodation so you can start your holiday.
But why not challenge yourself and go for public transport instead?
It will give you the opportunity to see more of the city and will be a lot cheaper than a private transfer. Plus, it's a great way to familiarise yourself with your surroundings.
Hiring a bike during your stay is another great option for getting around. It will give you the freedom to go off the beaten track and live like a local.
It also saves getting multiple modes of transport when you are out and about.
2. Learn a few key words and phrases
Okay, so I'm not saying that you should join a language school and instantly become fluent.
But knowing a few key words and phrases from the place you are visiting can really help you engage in conversations with the locals.
How many times have you wanted to ask for something on holiday but because of the language barrier, you shied away?
Speaking a bit of the local language will open up more opportunities for you to learn about your area, discover new places to socialise and help you make friends.
If you have made the effort to learn their language, it will likely impress the native residents, as it shows you really want to immerse yourself in their culture.
3. Look at what the locals wear
This can be a great way to blend in with the locals and prevent you standing out like a sore thumb, as well as making you less noticeable to pickpockets.
Etiquette can often take you by surprise. Have you ever turned up to a restaurant with a no shorts policy? I know I have, in shorts!
On a separate note, if you are visiting a religious building they are likely to have restrictions for what not to wear. It's a good idea to check this before you travel.
If you are going to be amongst the public the majority of the time, you don't want to be wearing your designer gear either. Wear unbranded clothing and keep any valuable items like expensive watches at home.
4. Look for local tours
One of the best ways to familiarise yourself with a new city is to hang around with people who live there.
With Showaround locals, you will get to see unique places such as eateries, bars and entertainment venues as well as hear about which areas you should avoid. More importantly, tours with locals give you the chance to make new friends, one of the best things about travelling!
5. Eat like a local
More often than not, the non-tourist restaurants are a lot cheaper and the food is usually traditional cuisine.
Before you travel, search TripAdvisor and Yelp to see what other people recommend in the area, or use websites like EatWith for a more immersive experience.
You can also ask for suggestions where you are staying and look out for where locals are eating.
Quite often you will discover some secret eateries off the beaten track. These are just as good, if not better than the expensive restaurants you find in the main squares. In our experience, they're often very characterful.
6. Use a backpack instead of a suitcase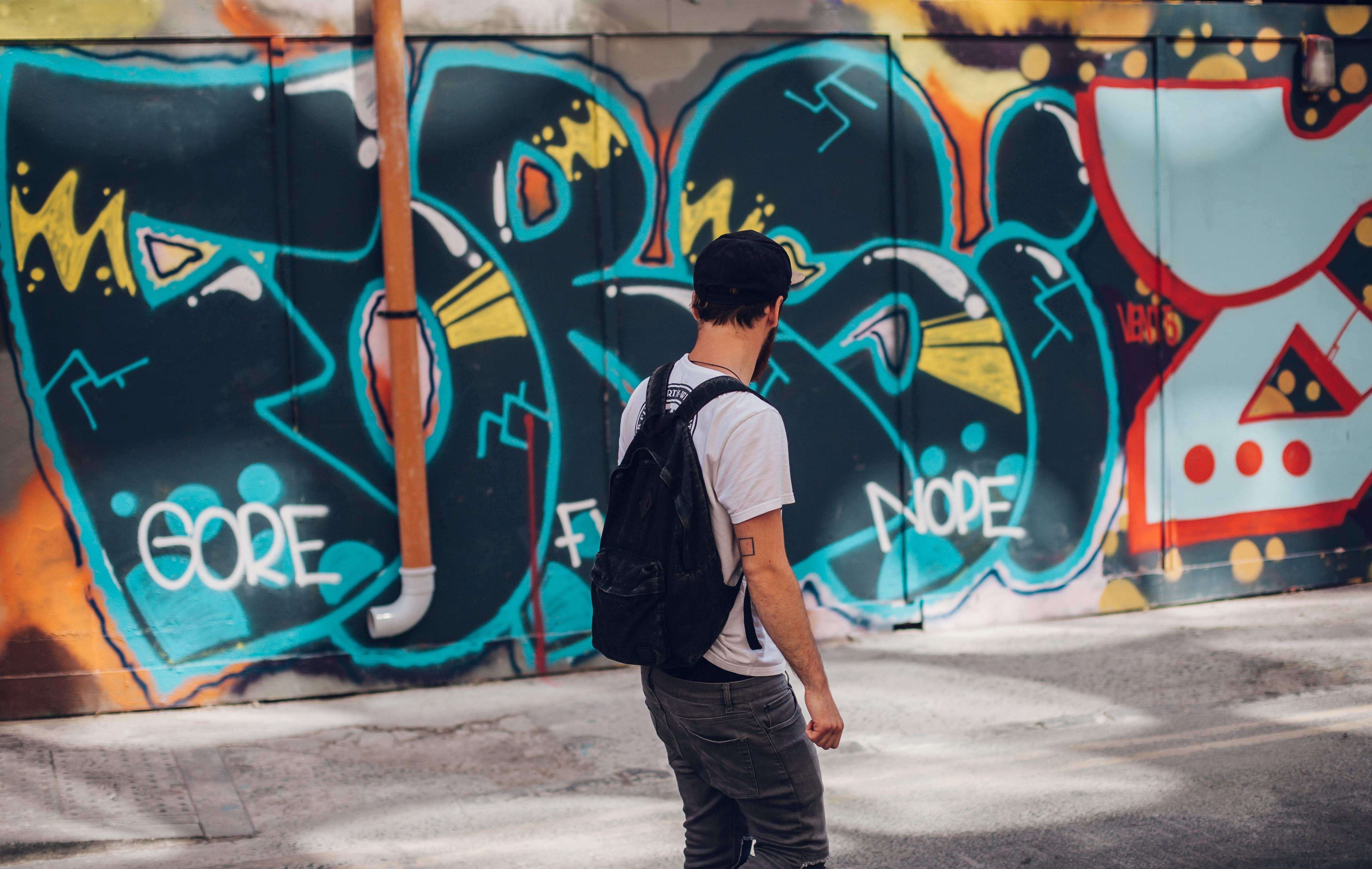 Even though you can cram a lot more clothing into a big wheelie suitcase, they are not practical for carrying around. Especially, if you are planning on doing a lot of walking.
It also draws more attention and screams, 'Hey I'm a tourist; I've not prepared for this.'
Instead, opt for a rucksack. This will help you blend in and give you more flexibility. It's also a lot more comfortable.
7. Visit the markets
Going to markets is great for many reasons:
You get to experience local cuisine and traditions.
It gives you chance to practice the language.
It supports local businesses.
The food will be fresh and cheaper than buying from a supermarket.
If you are travelling alone it can also be a great way to build relationships and to meet people who live in the area.
Travelling to a new place can be one of the most exciting adventures a person can experience. It's best to immerse yourself in the culture, as much as possible.
These 7 tips to live like a local, when travelling, will create more opportunities and really make you feel like you have escaped everyday life and entered a new world.
Have a nice trip!