7 Fun Things You Have to Do in Toronto
Toronto paints a very particular picture as it is the largest Canada's city filled with skyscrapers and packed streets with both traffic and people. But once you uncover the veil of the metropolis, you'll soon notice that Toronto is not what you first expected it to be.
Toronto is as diverse as its rival New York with multicultural neighbourhoods, and it offers plenty of tourist attractions too. At the same time, it also greets you with a welcoming feeling, friendly locals, clean surroundings and a relaxed vibe. With this great combination, there's always something to do and places to visit in Toronto to keep you busy at any time of the year.
So make the most of your time in this incredible city with these seven things to do in and around Toronto.
1. Discover the Distillery District

Photo: Jon Bilou
The district was formerly the country's largest distillery, now after its development and opening back in the early 2000's it is one of the favourite places to hang out for locals and tourists alike.
Step into this unique and pedestrian-only district to admire the collection of Victorian Industrial buildings and explore the quaint streets, charming boutiques, and dozens of bars and restaurants.
2. Admire the street art
A lot of people mistake graffiti and street art for illegal scribbles on the walls throughout cities. More often than not, the 'naked' urban spaces are transformed into thought-provoking and unconventional murals that tell us an insightful story about the place.
Stroll along Graffiti Alley and neighbourhoods like Kensington Market to see some extraordinary artwork and get a better feel for Torontonian culture.
3. Grocery shop at farmers' markets
Torontonians embrace healthy lifestyle and local produce, so it's easy to find plant-based, unprocessed fresh food almost everywhere you go.
The city has tons of bustling marketplaces such as Junction or Leslieville where you can not only stock up on organic food but also get a taste of some specialities like yummy maple sugar tarts or the sinful Belgian ice cream waffle sandwiches.
4. Unleash your inner foodie
If you're anything like us and sampling dishes at various markets is just the start of your food tour, you'll certainly appreciate what Toronto has to offer.
Ask pretty much any Torontonian on Showaround what they love about the city, and what they will say most likely involves the word 'multicultural'. Due to its cultural diversity of 200 nations, the city invites foodies to neighbourhoods like Chinatown for some juicy pork buns, a vast dumpling selection and some take-away bubble tea.
Also, Little Italy is worth checking out because it is one of the oldest ethnic districts in the city. Heavenly pasta, pizza and gelato - all can be found here.
5. Get high on caffeine
Skinny latte or a double espresso? This is a tough question if you're a coffee lover. You might even go the extra mile and hunt for the finest cup in town.
Let me tell you that it won't be a difficult task because the coffee culture in Toronto has taken off over the past few years. And it has brought with it quite a few uber-cool cafes, top-notch artisans and self-proclaimed connoisseurs.
We'd recommend stopping by Zaza Espresso Bar and Neo Coffee Bar. Be careful though, you might find it difficult to fall asleep during the rest of your stay!
6. Grab a pint of craft beer

Photo: Celine Kim
For those who are more into beer than coffee, Toronto's drink scene is overflowing with new and trendy brewpubs and secret local micros.
Grab a pint at one of the most popular spots like Bellwoods Brewery. With its charming outdoor patio and gourmet snacks, this is the ultimate place to be on a hot summer day, and the pub will certainly find a way to every beer lover's heart.
7. Take a ferry to Toronto Islands
A great way to escape the busy city is by taking a ferry to the Toronto Islands, which are also known as Toronto Island Park. This local paradise consists of a set of small islands located just offshore from the city's downtown.
The three destinations which can be accessed only by boat are Ward's Island, Hanlan's Point and Centre Island. Across the islands, you can not only take a walk in beautiful and serene surroundings, visit the Gibraltar Point Lighthouse, see the old English style houses but also liberate your inner child and venture off into the amusement park on Center Island.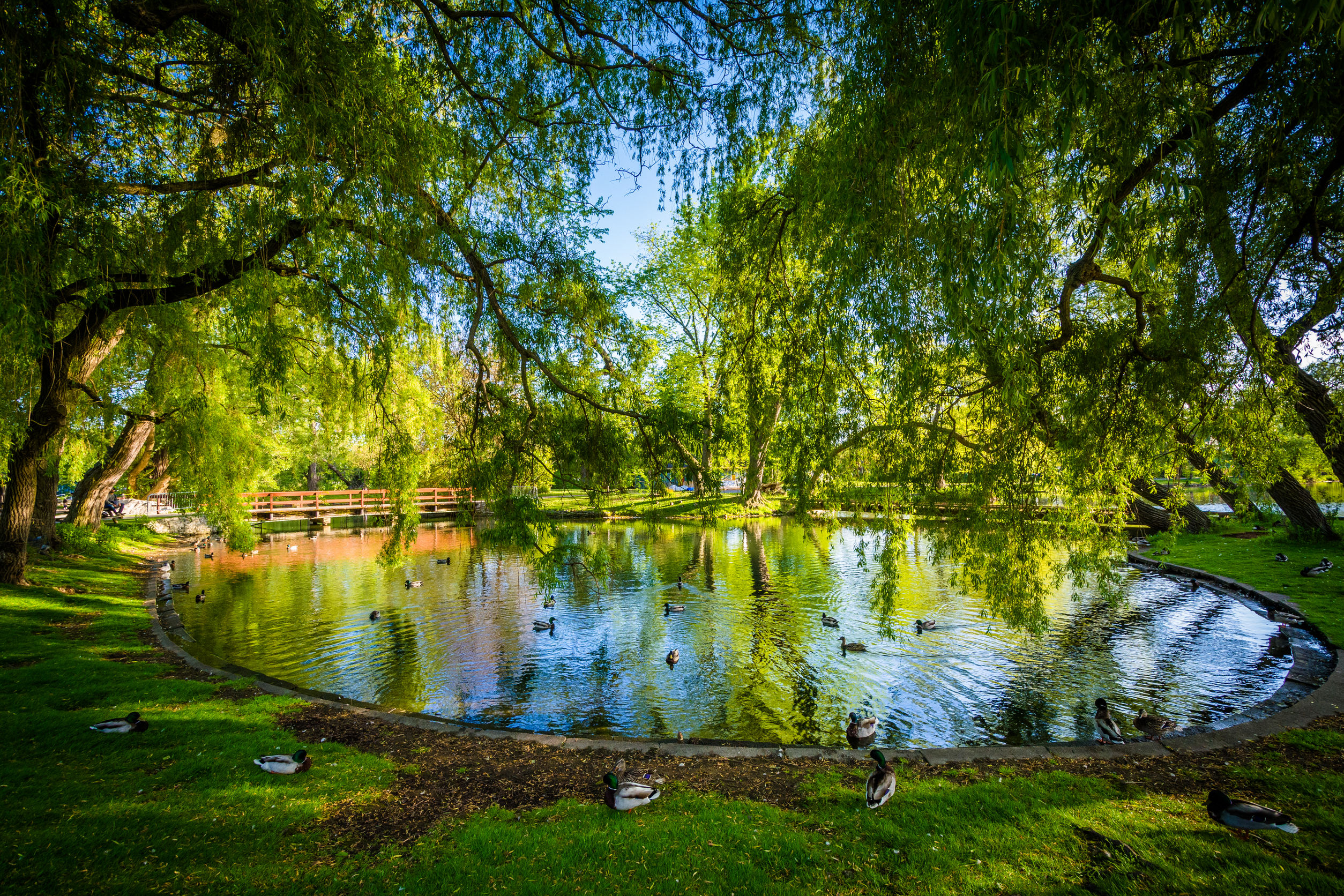 Have you recently visited Toronto? Share the best tips on places to stay, things to see and do, and of course your favourite hidden gems in the comments below.