5 Iconic Austin Experiences Not to Miss
There's no denying the fact that Austin is one of America's coolest cities. While, geographically, it's based in the Deep South, its vibe is far from Southern. Equal parts hip and hipster, Austin boasts a growing tech scene, live music aplenty and numerous breweries to boot. Heading to the Texas capital for the first time? Here are five Austin experiences not to miss.
Take a morning paddle out on Town Lake
Some still call it Town Lake, others refer to it as Lady Bird (its official name, which was changed after the death of the former Texas-born First Lady, who was married to U.S. President Lyndon B. Johnson). No matter what you call it, this body of water dominates Austin's downtown landscape and is a great respite from the stifling heat that blankets the city in spring, summer and fall months.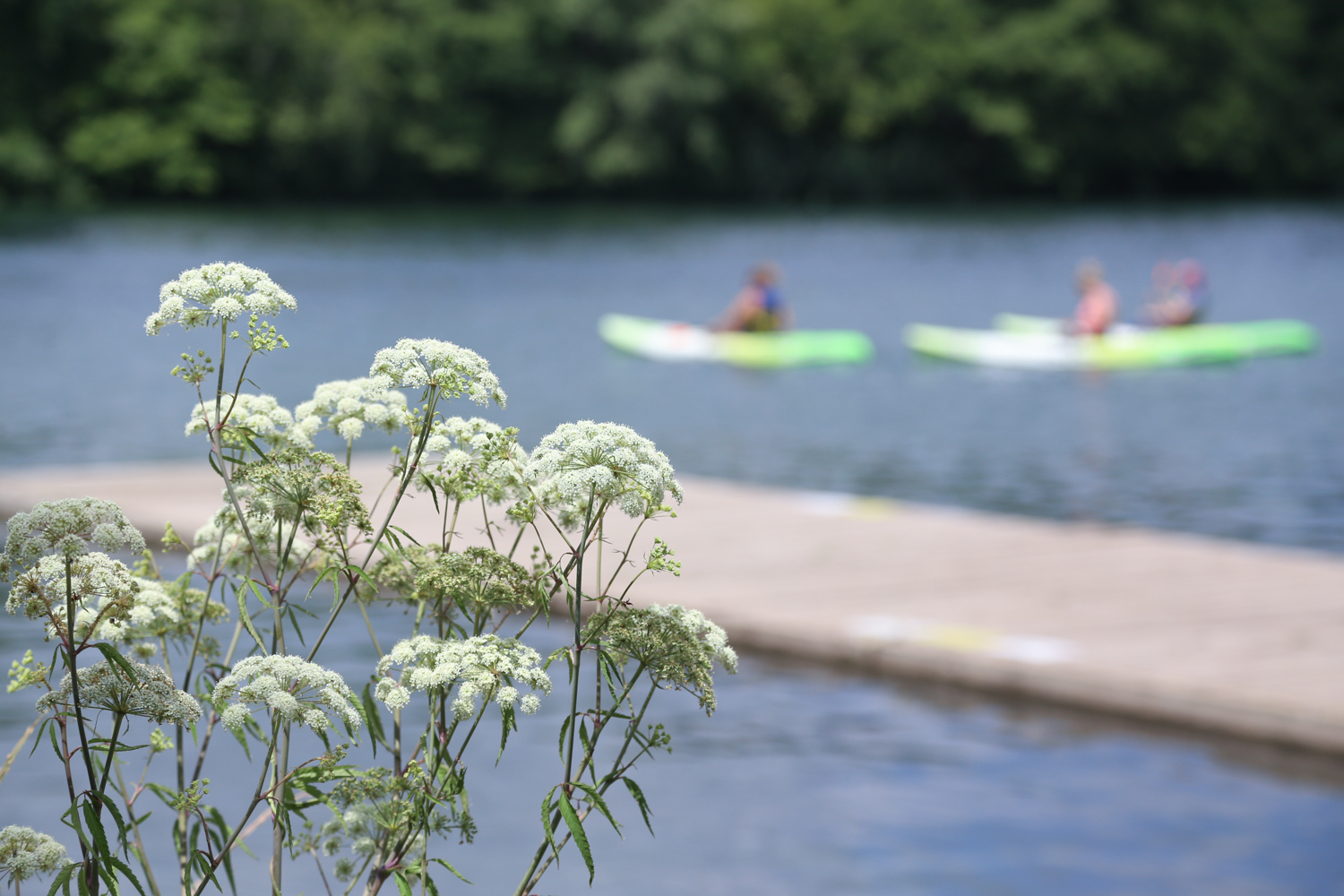 Rent a standup paddleboard, canoe, or kayak from the Rowing Dock just beyond Zilker Park and cool off as you get in a workout while also experiencing Austin from a different perspective.
Go on a taco crawl
One of the hardest things about planning your trip to Austin is figuring out where to spend your calories; there are just too many acclaimed restaurants to try in a single visit.
Our advice? Divvy up your meals into courses and go on a Tex-Mex hop at some of Austin's most famed taquerias. Start your day with breakfast tacos at food truck Veracruz All Natural in East Austin, then venture to Tacodeli, which is only open until 3pm daily.
Mid-afternoon, break for beer and queso at Torchy's Tacos, then conclude your evening at Fareground, a popular food hall downtown that is home to Dai Due Taqueria.
See the bats at dusk
As the sun sinks behind over the city each evening, a curious thing happens in Austin: Thousands of bats emerge from beneath the Congress Avenue Bridge and put on a show, drawing tourists en masse.
Arrive at least an early to claim your front-row spot; spectators line up along the bike trail on both sides of the water, as well as on the bridge itself. The spectacle usually lasts between 30 and 45 minutes, beginning just before sunset.
Capital Cruises offers scenic bat-watching tours, while Rowing Dock has "bat paddles" every Saturday for those who want to watch the winged mammals take flight from atop the glassy reservoir.
Visit the Texas State Capitol
Few structures in the Lone Star State have quite the opulence as the capitol building, which was erected in the late-1800s and the seventh largest building at the time of its construction.
The National Historic Landmark that also appears on the National Register of Historic Places was built predominantly of red granite and is said to house many resident ghosts. Admission to the grand building is free of charge, as are guided and specialty tours, like "Women in Texas History."
Sample authentic Texas BBQ
You'll find every type of BBQ available in Austin, but Texas is most known for its brisket and ribs. And while there are several notable contenders, the restaurant that draws the biggest crowd daily is Franklin Barbecue.
What started as a small trailer in 2009 has blown up into a bona-fide food empire, regularly serving everyone from A-list celebrities to President Barack Obama. Chef-owner Aaron Franklin has even had the title of Best Chef in the Southwest bestowed upon him by the prestigious James Beard Foundation.
Pro tip: Place your order to go in advance via Franklin's website and pick it up at the trailer around back to avoid the two-hour wait to get inside the restaurant. Just make sure you don't leave without a heaping pile of sliced brisket and assortment of sides like the potato salad, cole slaw and pinto beans.
This guest post was written by Kristin Luna.