4 of best nightclubs in Rome for true party-goers
Rome is an exciting place to visit for anyone - be it for lovers of history, art or for those that just simply enjoy the unique local culture of the city. Speaking of culture, arguably one of the most exciting features of it is the nightlife.
While it may not seem like it at first glance, the locals here sure know how to party. All you have to do is visit one of the most revered party places in the city to see that for yourself.
Today, we bring to your attention 4 of the best nightclubs when visiting Rome. Whether you are a casual visitor to the dancefloors, or a true party animal that can't imagine yourself without socializing with others - these few places will fit all tastes in music and atmosphere.
Of course, these are just a few of the amazing places in the city. You can always hire one of our Rome tour guides to let you know what else there's to visit in the city on a weekend night.
Art Cafe
Art Cafe Rome offers one elegance and sophistication. It is a place where men and women dress in their best outfits to let loose completely on the dancefloor and party until the break of dawn.
In a way, you could say that the crowd here is a bit deceiving. Upon arrival there's plenty of fanciness going around, and it's not difficult to spot some of the city elite and local celebrities from time to time.
However, as soon as everybody gets into it, the place soon becomes one of the most extravagant nightclub experiences one could hope for.
Goa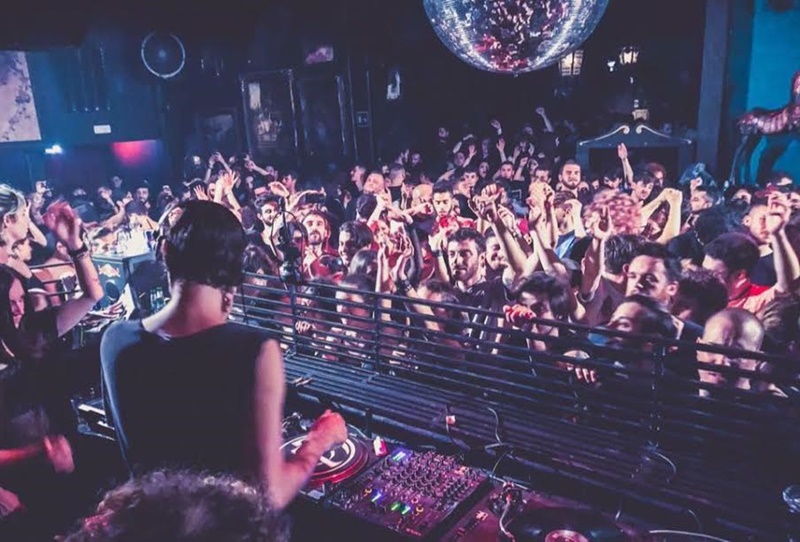 The Goa club in Rome is one of the favorite spots to visit for tourists as it separates itself from others with its unique music scene and crowds. The people here are very diverse with many tourists as well as locals coming from different backgrounds.
One thing unites them all however, which is their love for electronic music, namely house and techno. While it could be seen as a place for more of a younger audience, it's still worth a visit even if you're not that enthusiastic about these particular music styles.
With its long traditions and welcoming people, Goal is one the best place in the city, without a doubt.
Shari Vari
Shari Vari is another unique which makes a clear distinction to itself by being a club that parties on 3 floors at the same time, each offering a completely different crowd and music experience. Typically retro music, dance as well as hip hop is played here.
Another thing to keep in mind is that this place is not only popular for tourists, but locals as well. When visiting the club, you are expected to be dressed in your absolute best, which you will then seamlessly blend in with others.
In terms of partying, people usually stay here until the morning, since the club only opens up at around midnight.
For those who want a balance between fun and prestige, this is the place to go to.
Piper
The Piper Club is regarded by many locals as well as visitors as a venue that has pretty much reached iconic status. It started its life way back in the 1960s as a place for Rock concerts and such music enjoyers.
Nowadays, the nightclub has diversified itself into other music genres as well with electronic music, hip hop and even reggae being the programme for the night.
The crowd here is typically a bit on the older side as it is not uncommon that the same people have been going to this place for years now.
Arguably one of the main attractions of this place are the many vintage nights being organized here as well. During these events, people often come to enjoy the best music that came from the 60s, 70s and 80s and party for a long time.
While aimed at older crowds, many younger generations will appreciate the atmosphere, so it's worth a consideration.
All in all
We've talked about the main nightclubs in Rome that any party enthusiast should visit. While this is only a fraction of what is there to visit and experience, we're sure that these venues will not let anyone down.