20 European Cities to Discover with Local Insiders
With so many cities to choose from, and so little time, where do you even start? From a lesser-known Baltic gem, Riga, to ever-charming Paris, below you will find a list of 20 recommended cities to visit in Europe in the coming months.
This month, we've done all the legwork for you when it comes to which destinations to choose from. And because we here at Showaround feel that it's not enough to merely offer a list of destinations to choose from, we've also added selected Showarounders with whom you can explore local must-sees as well as the best things to do in these cities.
You'll want to book your flights and start packing because with these insiders you are sure to experience a fresh take on even some of the most overexposed destinations. That's why even the most seasoned globetrotters will find some exciting discoveries with one of these Showaround locals.
1. Amsterdam
With enchanting canals, slanted colourful houses, stylish bikes, and tulips wherever you look - the capital of Netherlands is one of the top cities not to miss when thinking of a European getaway. Local Amsterdammer Lieke will craft a city tour for you that not only includes popular sights such as the fabulous Van Gogh Museum or the quaint Vondelpark but also places that are more urban and wallet-friendly.
2. Vilnius
The reminiscence of Soviet times is rapidly diminishing in this hip, dynamic and fast-changing Baltic capital. Local Ieva is ready to introduce you to Lithuanian musicians, cooks, and other curiosity-stimulating characters. Her speciality is themed tours, whether you're into exploring late-night Vilnius, geocaching, or admiring the city from the rooftops, Ieva is your go-to insider.
3. Copenhagen
In case you still haven't heard, Copenhagen has been continually ranked as the happiest city in the world. Showaround local Henriette will introduce you to the 'hygge' way of living and take you to places that aren't in the typical guidebooks, so don't expect to visit the oldest castle or the parliament with her. Instead, you'll visit some awesome low-key cafés run by volunteers, Amager beach, the canals at Christianshavn, and so much more.
4. Paris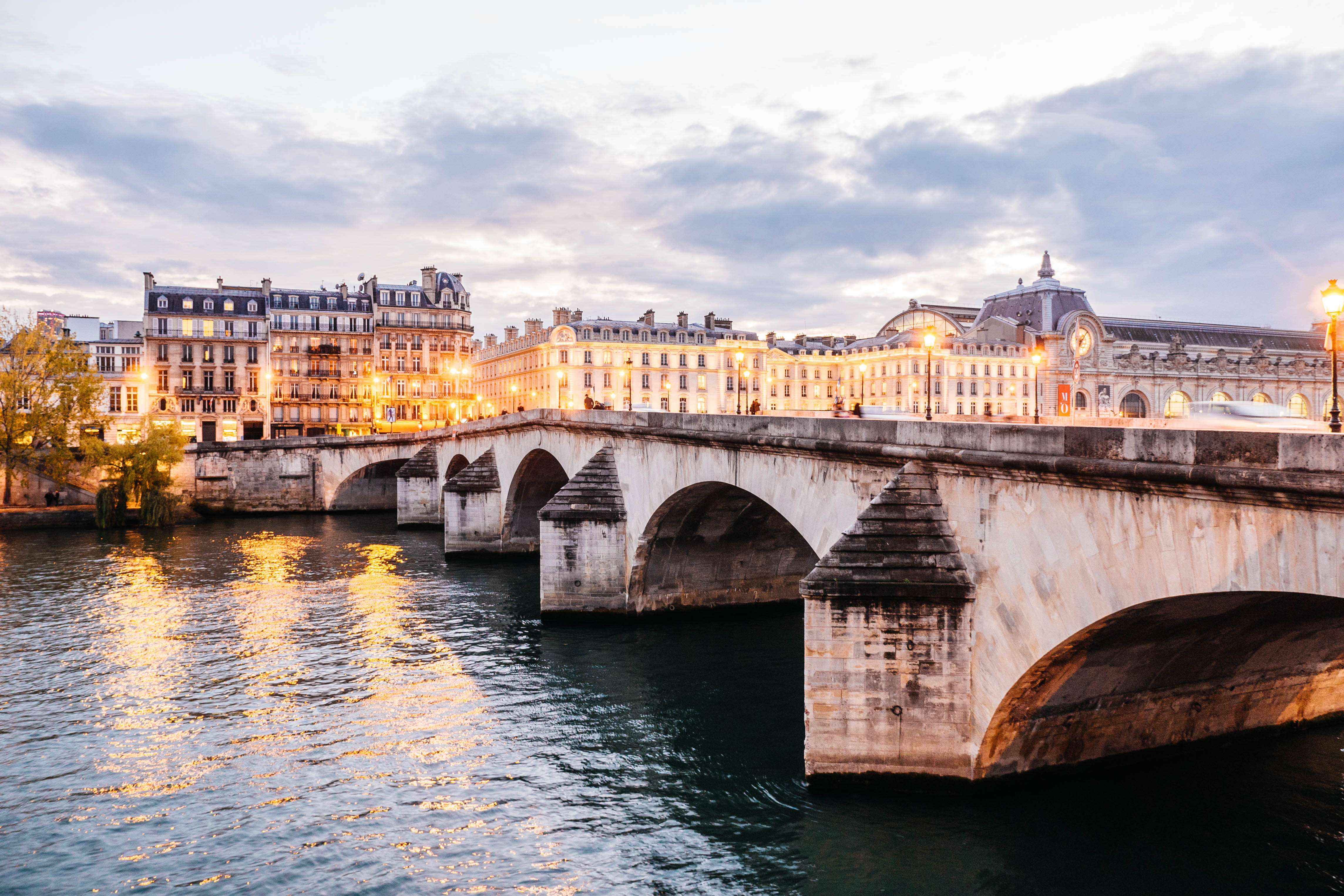 Paris is one of those destinations that seems familiar whether you've visited it before or not. Most travellers have an image in mind of the spectacular Eiffel Tower or the glamorous avenue of the Champs-Élysées. Showaround local Van wants to take you to her favourite galleries, fashion-forward boutiques, and cozy coffee shops. Ready to play at being a Parisian for one day?
5. Stockholm
Stockholm is one of the most intriguing capitals of the Nordics. The city's beauty and notable reputation in design and fashion are the reasons why fashionistas flock to Stockholm from all over the world. Unsurprisingly, local Kristofer who is an entrepreneur and lives in between Stockholm and Paris is your local, in particular if you want to explore trend-setting stores, lively events, and modern restaurants.
6. Brussels
Brussels is so much more than waffles stalls and chocolatiers. Well, unless you're a foodie, but even then, some more off-the-beaten-path discoveries can be made. Meet Alexis, a self-declared foodie, whose journey as a connoisseur of food started six years ago, when she left the Philippine archipelago. Since then she has been eating her way through China, Thailand, Vietnam and Myanmar. Currently, Brussels is her base, so on a tour with Alexis be prepared to check out local markets, street food vendors and even gourmet shops where you will stuff your face with a lot of delicious food.
7. Istanbul
Due to the country's rich history and multicultural influence, the city offers a unique blend of experiences and contrasts. For first-time visitors, Istanbul might seem quite chaotic, so take advantage of having a local by your side when wandering the maze-like streets. Showaround local Nesli has plenty of ideas for things to do and see in Istanbul; with her by your side, you will explore old bazaars and striking mosques, trying delicious seafood and experiencing traditional Turkish café culture.
8. Madrid
The capital of Spain has been in constant rivalry with another stunning city - Barcelona, but this time, Madrid won. With its imposing architecture, narrow streets, multi-story houses with romantic balconies and brightly coloured facades, Madrid is the perfect place to wander about and get lost. Well, if you decide to book Showaround local Elena for a tour in Madrid, the getting lost part might be quite difficult. She's a 20-year-old Showarounder, who knows the quickest shortcuts, hip and trendy places to hang out, and all the nooks and crannies of Madrid.
9. Berlin
Berlin is a creative hub that continually draws artists, entrepreneurs, students, and everyone who can keep up with the city's pace and constant changes. All these elements combined make the capital of Germany one of Europe's most-visited destinations. Every neighbourhood in Berlin has its own distinctive character, offering a plethora of cool places to explore. Need a little help planning where to start? Get in touch with local Berliner Maria who can show you the best of every area.
10. Budapest
Budapest should be your pick if you want the excitement of a big city, but without all the tumult and high prices that come with it. Whether you enjoy relaxing in one of the famous thermal baths or having a drink or two at a quirky ruin pub, this city has more than enough to take your breath away. Local Sophie was born and raised in Budapest, and also travelled extensively, so she's not only knowledgeable about what both Buda and Pest have to offer but she is also well-equipped to arrange a city tour that would satisfy the curiosity of any traveller.
11. London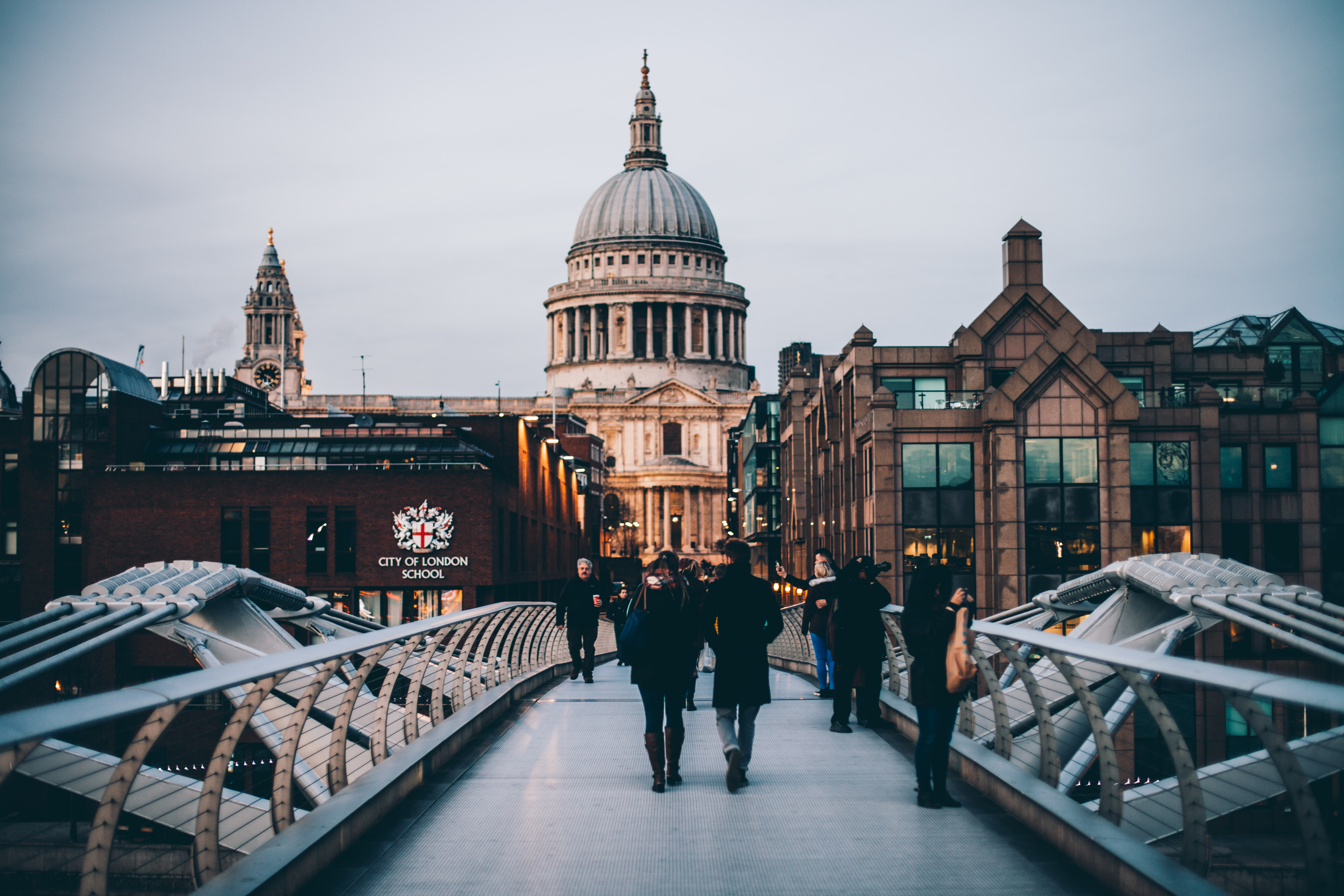 It is a city that needs no introduction. It is a grand old town and a mandatory destination on your travel bucket list. Are you into spending time outdoors? Head to the always buzzing Covent Gardens, brimming with restaurants, shops, and street performers. Interested in the royal heritage? If so, then Buckingham Palace is a must-visit place for you. Regardless of how long you've got in London, Mark can tailor a show-around according to your preferences.
12. Rome
The capital of Italy is one of the oldest cities in the world known for its proud history. Unsurprisingly, the list of spectacular sights there is a really long one too. So instead of trying to cram all of them into your itinerary and walking everywhere, local Rodolfo will make it easy for you. With him, you'll get to explore the 'Eternal City' from the back seat of his Vespa and at the same time see the best of Rome, including the Colosseum, the Temple of Venus, and the Vatican City.
13. Lisbon
Lisbon packs a heavy punch with amazing places to see, eat and explore. In most cases, the city is only a cheap flight away, especially if you're based somewhere in Europe. The city is walkable, with great food, cheap beer, and it also has never-ending seaside and mountain vistas. Showaround Catarina is passionate about introducing her hometown to newcomers, with her you'll get an insightful grasp of local life on a pace that suits you best.
14. Warsaw
Eastern Europe and cities like Warsaw in particular are difficult to pass up. Even though the city has had a tumultuous past and the effects might still be evident, Warsaw has no shortage of architectural jewels and historical monuments, as well as a wide selection of places for a legendary night out. Local Ola invites you on a tour that not only includes popular sights such as the Old Town of Warsaw or Vistula river, but she can also take you on a day trip to small villages, forests, and parks outside the city.
15. Tallinn
The smallest of the Baltic capitals, Tallinn, is filled with charming alleyways and cobbled courtyards; independent artists and vintage shops, as well as world-class restaurants and cocktail bars. So don't let the size of the city trick you. You'd start off your tour in the heart of Tallinn with the old town Showarounder Mariliis. After discovering more about the history and local traditions it would be time for a nice lunch. Afterwards going for a stroll along the harbour and watching the sunset over the Baltic Sea would be included.
16. Oslo
Does the capital of Norway have to be pricey? Not if you have someone who knows what's the best quality to price ratio and what's worth visiting. This someone could be Showaround local Rikke. With Rikke, you might simply be buying strawberries at her favourite local market or enjoying a freshly brewed cup of coffee, hiking the best trails in Nordmarka, or taking a boat trip to one of the islands close by. But you'll certainly get a chance to feel like you're a part of her daily life.
17. Helsinki
Helsinki is the capital city of Finland located within the Nordics of Northern Europe and on the edge of the Baltic Sea. With only 600,000 inhabitants, Helsinki is a perfect-sized city, and it offers close proximity to nature's wonders such as the splendid island of Suomenlinna. And these are only a few reasons to visit the city as a traveller. What can you expect from a tour with a local Emma? Art, architecture, restaurants, raves, the urban scene, vegan eateries, local traditions... You name it!
18. Prague
It is known as the Golden City or the City of 100 Spires, but I have a feeling that you'll give Prague a new nickname once you visit it. In Prague, everyone can find something for themselves. As the city is conveniently located and easily accessible from most parts of Europe, it is favoured by tourists for short weekend escapes. However, local Angelina has so much to show you there that this destination deserves at least three days of your precious vacation time. If you're coming with your family, she knows some great children-friendly places. Angelina works as a stylist, so If you're into shop-till-you-drop sessions, she can be your personal assistant. Last but not least, Angelina is a professional photographer too, and she can take some Instagram-worthy snaps during your stay.
19. Riga
There is this undiscovered gem located in between Tallinn and Vilnius. Yes, I'm talking about the capital of Latvia, Riga. Discover the city's best-kept secrets with local Sindija at your side who will take you to places like Jugendstil district, Riga's Central Market, Sigulda Castles, and any other place that catches your interest. Sindija is an avid traveller herself, she loves meeting new people and sharing stories, so don't be surprised if you receive quite a few questions during your tour.
20. Vienna
Vienna is the capital for Apfelstrudel, Marzipan, and coffeehouses, it's number one for the highest quality of life, it's the city of music, and as Freud would say, it's also the city of dreams. If you're an architecture buff, Showaround local Uliana will present you with a different side of the city. By profession, she's an architect, and according to her, every building has a story to tell - they reflect the history of the formation of states, the power of the past empire and the wealth of their heritage. Your tour will be filled with places like palaces and Gothic cathedrals, designer showrooms and flea markets, numerous art galleries and antique shops as well as punch, Riesling, various strudels and the best coffee Vienna has to offer.